Work-based learning among Kingsport City Schools students will get a boost and expanded offerings with the help of a national not-for-profit group.
Superintendent Jeff Moorhouse's goal in three years is to make work-based learning available to all students before high school graduation.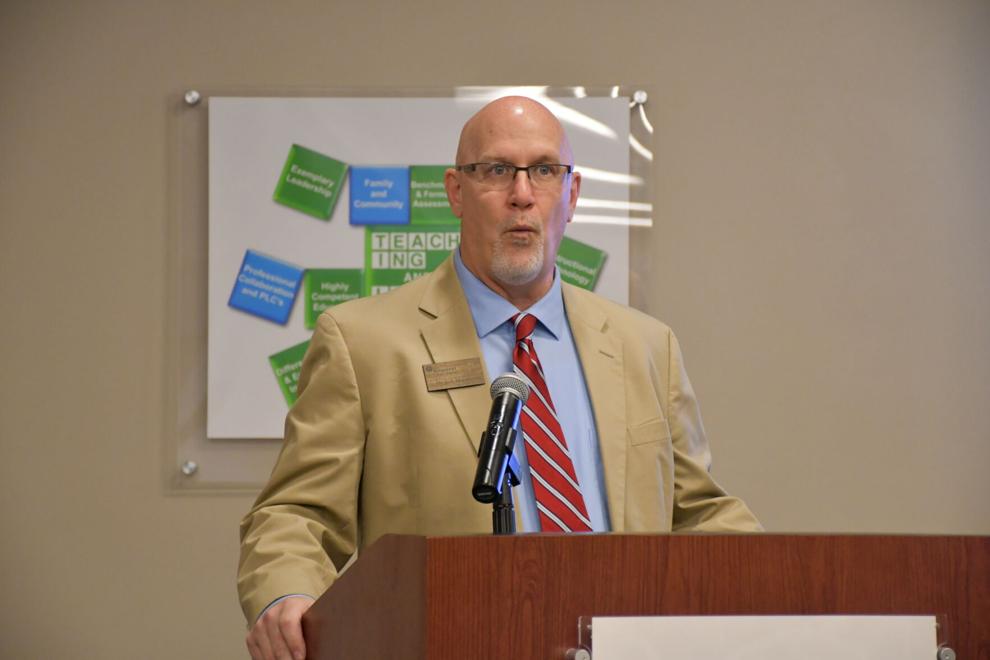 And although work-based learning is most often identified with career and technical fields, Moorhouse said the partnership agreement he signed Tuesday morning with the Center for Advanced Professional Studies Network (CAPS) will range from career and technical careers to medical, law, teaching and other fields, covering careers and jobs ranging from "neckties to work boots."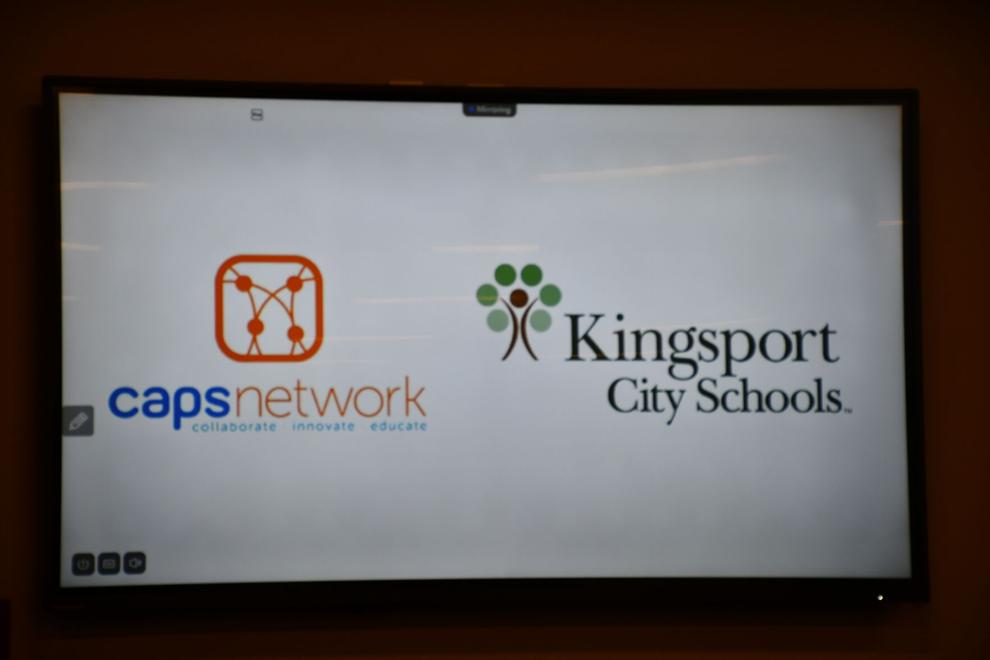 Moorhouse, during a news conference leading up to the signing, and along with the head of CAPS, said the goal is for a work-based learning program to meet industry and business needs as well as the interests and desires of students. Students can earn high school and, in some cases, college credit while in work-based learning.
"We want to have spots for each of them if they want to participate," Moorhouse said of his goal for graduating seniors, a group nearing 600 a year in KCS.
"We're excited Kingsport City Schools will become the second in Tennessee and first in East Tennessee to join CAPS," Assistant Superintendent of Administration Andy True said during the news conference at the Administrative Support Center on Tuesday morning
Other local officials in attendance included Rep. Tim Hicks, R-Gray, and Kingsport Alderman James Phillips in addition to Kingsport City Schools officials. Allen Rau, the vice president of Six Rivers Media that owns the Kingsport Times News, also attended the news conference.
"We are just thrilled," Kansas-based CAPS President and Executive Director Corey Mohn said of the agreement with KCS during the news conference via a live video feed.
The only other Tennessee school system with such an agreement is Cleveland City, and Moorhouse said he hopes the KCS agreement helps spread the word and encourage work-based learning throughout Northeast Tennessee.
"Our tag line with CAPS is 'going where the students lead,' " Mohn said.
True said the agreement continues the synergy with the Kingsport Chamber of Commerce, which is seeking to help the construction trades and other businesses struggling to find qualified and willing employees.
Paula Bulcoa, Eastman Chemical Co.'s director of global public affairs and chairwoman of the chamber's education council, said KCS work-based learning with Eastman already has proven successful for the students and the company.
Six interns this school year worked for Eastman.
"Several will continue working at Eastman over the summer," Bulcoa said. "When work-based learning works, that's what it looks like."
Bulcoa said such work-based learning helps bridge the gap between what students learn in the classroom and in the workforce.
In February, KCS in cooperation with the Tennessee College of Applied Technology (TCAT) Elizabethton, had a ribbon-cutting on a new TCAT career and technical center at the former Sullivan North High School campus owned by the city. Tennessee Gov. Bill Lee participated, and so far, the operation serves adults as well as students in building trades and nursing.
Moorhouse said he was actively pursuing an agreement with CAPS in May 2019 but put pursuing the agreement on hold after the COVID-19 pandemic caused schools to enter a virtual format starting in March 2020. With COVID waning, he said the school system is moving forward with the agreement.
He said the advantage of the agreement is that it gives KCS access to years of experience and trial and error of CAPS and school systems affiliated with it, "so that we're not all hitting the same potholes."
Moorhouse said CAPS has measures and benchmarks to help make sure work-based learning becomes what is wanted and needed in the school district and in the community.
One difference he said folks may notice is that the term "problem-based learning" will transform into "profession-based learning" with the affiliation of CAPS. The other four core values of CAPS are professional skills development, self-discovery and exploration, entrepreneurial mindset and responsiveness.
Industries or businesses interested in work-based learning may email Bo Shadden, who heads career technical learning for KCS, at bshadden@k12k.com or KCS work-based learning coordinator Claire Arbaugh at carbaugh@k12k.com.